If You Knew, What You Missed
A man parked his car in front of the coach builder near the entrance of a small town to take a break… He saluted the builder, who was busily working on his next carriage… The coach builder took a quick glance at the man's white automobile, gave him a smile, then turning his nose up, he said: "Listen man, these satanic cars are dangerous things! You urbanites are quite keen but, take it from me, these cars will bring trouble to you! They may be faster than my carriages but, God forbid, they can tumble over! My carriages have spring suspension, they are very comfortable… I always make the seats soft and the wheels big, with one turn one can traverse quite a distance! You can go from here to the city at once; you don't need to worry about fuel either! You can open the awning if it rains or if its too sunny, and you have the option of riding without the awning if you want to enjoy the scenery… The bridles are made from fine leather; they are durable yet gentle on your hands, plus my carriages are designed for two carthorses, so you can travel long distance as well! We put in a lot of science and innovation into our carriages, the perimeter of the wheels, the balance, the height, all of this requires a lot of calculation… We believe in the carriage trade and keep up to date with new improvements…"
As they were talking, the townfolk had gathered around them… Listening to the old carriage maker they nodded their heads in agreement… With this support, the coach builder went on even further about the quality of his carriages and how easy they are to ride and how the townfolk use his carriages to leisurely visit the neighboring villages, and how they can even carry their personal belongings in the basket on the back of the carriage and on and on…. As he bragged about his carriages, the townfolk listened admiringly and even felt proud to have such an establishment in their town… But, of course, they didn't want to be rude to their visitor who came in a chunk of white metal either, so they offered him a drink... The visitor observed the crowd in silence and listened patiently, then politely said: "Good on you, my friend, you are doing a great job… May Allah increase your strength and success… How happy for you, both you and your fellow men are pleased, may you live in peace and in good health" then parted from the crowd and went into his white car…
In 16 seconds he lowered the hard-top roof of his convertible, and with one push of a button he started his car. He checked his rear from his navigation screen to make sure no children were in his way, then waved to the crowd as he took off in his 7 gear 493 horsepower, 516 ft/lbs of torque mechanical marvel, and disappeared in seconds!
The villagers were awe-struck as they watched him leave; it was as though they had seen a ghost!
The carriage maker was still going on about the beauty and versatility of horse carriages as though he had not even seen the man and his white car…
And the villagers went back to listening in admiration and envy as though they hadn't just seen the visitor and his spectacular car…
***
After sharing this story with you, I would like to draw your attention to the following:
An increasing number of Muslims, leaving Islam aside, are looking into Buddhism and other such beliefs, claiming Buddhism is the reality of Sufism and one can attain nirvana by saying "Aum"…
Aah, my darlings… My dear friends who think Islam is what the so-called Muslims reflect, and go out of their way to find solace in Buddhism or in Christianity by worshipping Jesus, thinking God's son is going to come down in a spaceship to take them to his Father!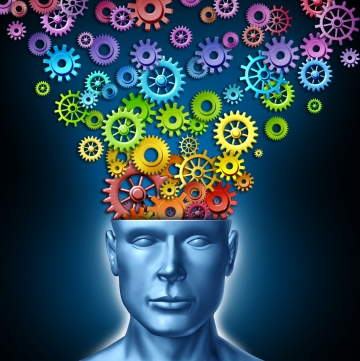 How can we blame them? They deserve some empathy… Here is this religion called Islam, which supposedly claims there is a God in space that goes by the name Allah, with a two-pan scale to weigh the sins and virtues of people and whoever doesn't dress and grow a beard like Abu Jahil and Abu Lahab are thrown into the hellfire! A religious shariah founded on a hundred thousand 'fatwas' released every year over 1,400 years!
Surely the intellectual ones don't want to have anything to do with this!
How can the light of Islam be seen through this horrid dust cloud!
Not everyone has the means and circumstances with which I have been blessed, to dedicate 40 years of their life to search for the reality of Islam!
The truth is the sun of the Quran and Islam shines upon humanity, encompassing and addressing everyone, until the end of time, no matter what their background may be!
But no matter how bright the sun shines, when the clouds fill the sky, one is left in the shadows! Clouds can even block the view of one's path! The only solution is to walk away from the dark cloudy place and seek out clear skies…
When the sun, signified by the Rasul of Allah (saw), is overshadowed by primitive, shallow, formalist and martial mentalities, quite naturally, many people want to escape, and hence, adhere to Buddhism or Christianity, in search of tolerance and love!
If only we can see the Rasulullah sun, the monument of love who said: "Facilitate, don't make things hard for yourself, promote love, not hatred"… If only we can see the magnificent man who dedicated his life to saving the eternal lives of people…
If only we can recognize this amazing person who said: "there is no god in the skies, do not waste your time in expectation from external things you deify and worship, seek the One denoted by the name Allah, who is ever present within every iota of existence, the One who resides within your every cell, your essence, heart and consciousness"…
Whether male or female, each and every one of us is a caliphate on this earth… If only we can understand the Rasul of Allah (saw), who most ideally manifested the Names of Allah and tried to show us their beauty!
If only we can truly evaluate the Nabi of Allah who said: "If two Muslims draw swords against each other, both the killer and the killed are in hell" and "If someone claims another to be an unbeliever, and his claim is false, he will become an unbeliever himself"…
And if only we can discern the most magnificent aspect of it all… Which is the fact that the path from our self to the reality of our self, through ascending (miraj) to Allah is, again, via our very own essence…
It is an external journey called the 'laws of nature' that begins from our brain, enabling us to know our bodies and the extension of our bodies, our spirits and the laws that govern them, to finally allowing us to recognize the universal realities!
If only we can be cleansed from the archaic illusion that 'everything is confined to what is visible; what is not visible does not exist'!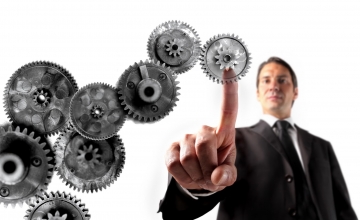 If only we can save ourselves from the narrow minded view that 'the earth is flat, and god is in the heavens with his 3-5 winged angels and all he cares about is casting humans and jinn into hellfire, the earth is in the center of the universe and everything is created to serve man' and recognize the magnificent creation system called the sunnatullah disclosed by the Rasul of Allah (saw)…
If we could just grasp the reality that the One denoted by the name Allah is present with His names in every iota and that His administration and dominance is expressed from the essence of every being…
If only we knew that the practices known as prayer are not for a deity-god but for the individual to know themself and thereby reach Allah, and their external aspect aids in the speedy formation of the conditions to form one's eternal life, which again, requires the activation and expression of the intrinsic divine qualities inherent within…!
The magnificent brain of the Rasul of Allah (saw) manifested the qualities of Risalah and Nubuwwah in the most comprehensive way to show us the universal mechanism and its function; how and what things are formed, what events will be lived and how can one take necessary precautions…
If only we could read, through insight, the manual of the universal system; the magnificent Book of Knowledge and its timeless truths!
Aah, my friends… Which of these shall I explain?
If I were to share my insights in detail each of these can be a book on their own…
During my youth I used to pull my TK 145 tapes apart and put them back together following its instruction manual… Then when the cathode ray tube TV came out, I used to change the electron gun and readjust the tube… I had a 1303 Volkswagen beetle; I would dismantle its carburetor to clean it and then configure its air intake and valve adjustments… Fixing a typewriter was the easiest… Then the personal computers came out and I owned one with a 2 MB hard disk, the most advanced computer of its time… And now, I use an ASUS P5AD2-e board, 4 GB RAM SATA computer…
I have lived my entire life relying only on myself. I didn't spare any area of knowledge, from atom physics to chemistry, from medicine to psychiatry… I researched all of it, just for the sake of better understanding religion …
I realized to appreciate and comprehend religion and the Quran one needs all of this knowledge, for each of these fields constitute a gear in a magnanimous mechanism that works as an integrated system, created by Allah!
I don't know if there is a hadith or Sufi book that I have not yet read…
I even observed 90-120 day diets and fasted for 3-5 days consecutively, without making iftar in between, because Ahmad Rufai and Bursawi advised one must practice this knowledge if one wants to discern it…
In short, there are very few things that I haven't tried or experienced on my life path, following the footsteps of the Rasul of Allah (saw)…
I was threatened and agitated by many, but I placed my belief and trust in Allah alone.
For, he who is not open to the new has no chance of attaining the new!
New things become apparent coupled with new applications!
Old methods cannot yield new products! Every new product is produced by a new method; the new can never be obtained via the old, according to my understanding.
I didn't let anyone's conception limit me, I always searched for a new way, I took their views into account but I only walked on my own path; the path bestowed to me by Allah, with His knowledge, will and power…
This is how I came to be who I am today. Now I am waiting the day when I can leave this world with the peace of having done my best to understand the Rasul of Allah (saw), the system he disclosed and the Quran he imparted, according to my capacity…
I pray that you also reach peace and tranquility through the dhikr  of Allah…
For, the 'heaven' of knowing Allah cannot be experienced anywhere else!
Whatever you achieve and acquire pertaining to this world will eventually come to an end, which for a thinker is unsatisfactory and depressing.
But the journey in Allah with Allah is eternal and ever exciting!
Oh phoenix birds who are trying to escape your cocoons to fly out to eternity!
Realize that you are not little sparrows, and be certain that you never be satisfied with small prey…
 Ahmed Hulusi
27 October 2005
Raleigh – NC, USA
These May Also Interest You
You Can Download This Article